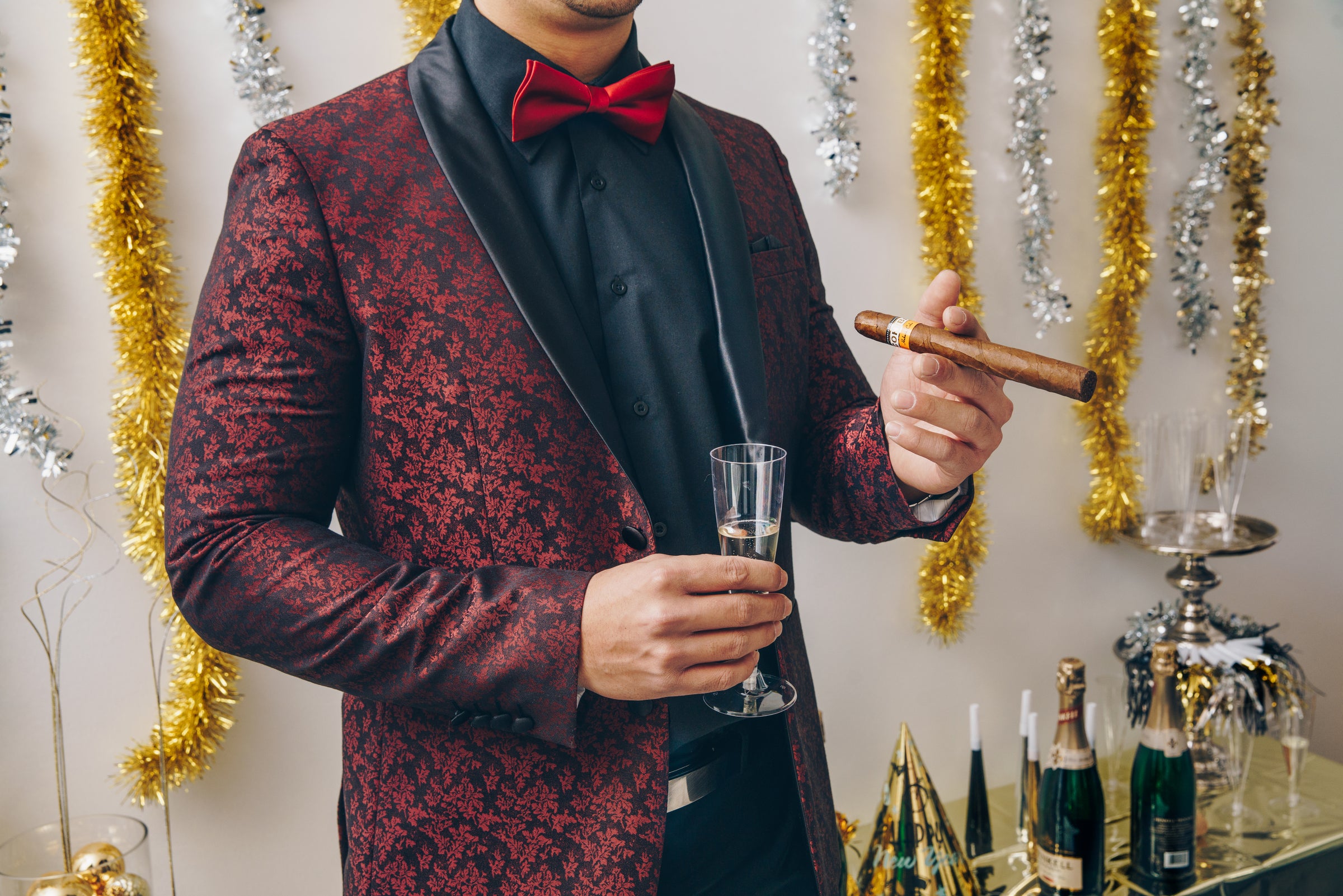 WE UNDERSTAND CIGARS
The 70/70 Rule...while the conditions you choose to maintain your humidor are somewhat of a personal preference, the general rule of thumb is that cigars perform best when kept at a temperature of 70°F and relative humidity level of 70%.
With this old adage in mind, our handcrafted single cigar humidors are designed to maintain and protect your favorite cigar while on-the-go.
Offered in a variety of domestic and exotic wood types, the Cigador™ contains a hygrometer that displays the current humidity. Distilled water or humidifier solution can be added to the removable hydrating cap to regulate the humidity inside the cylinder.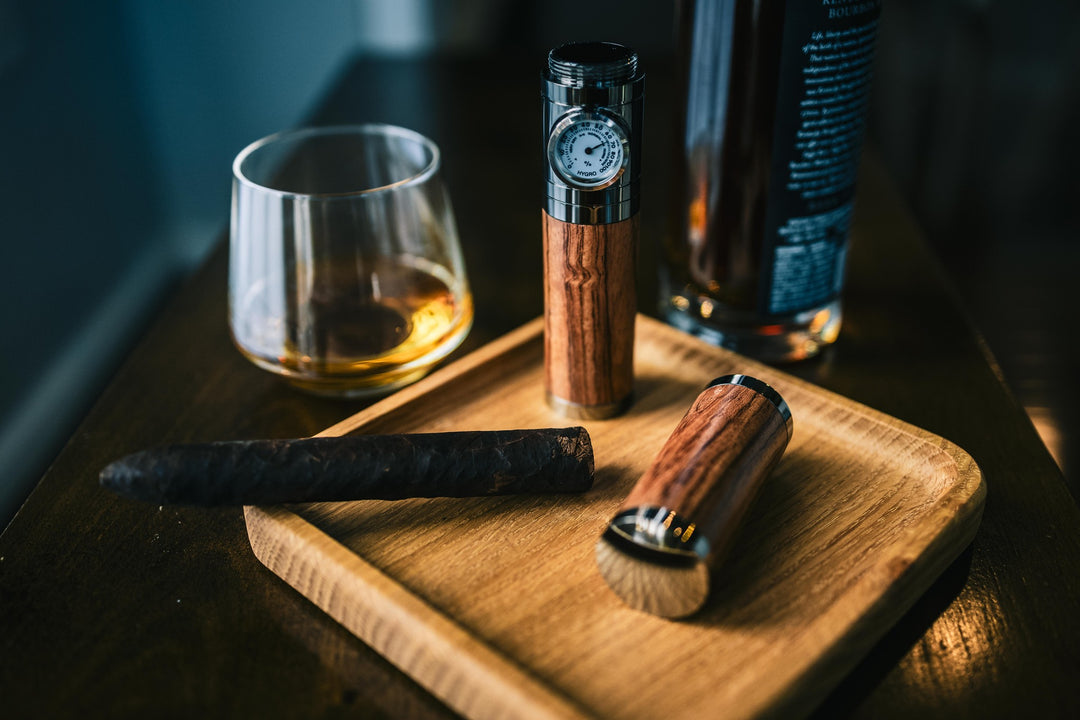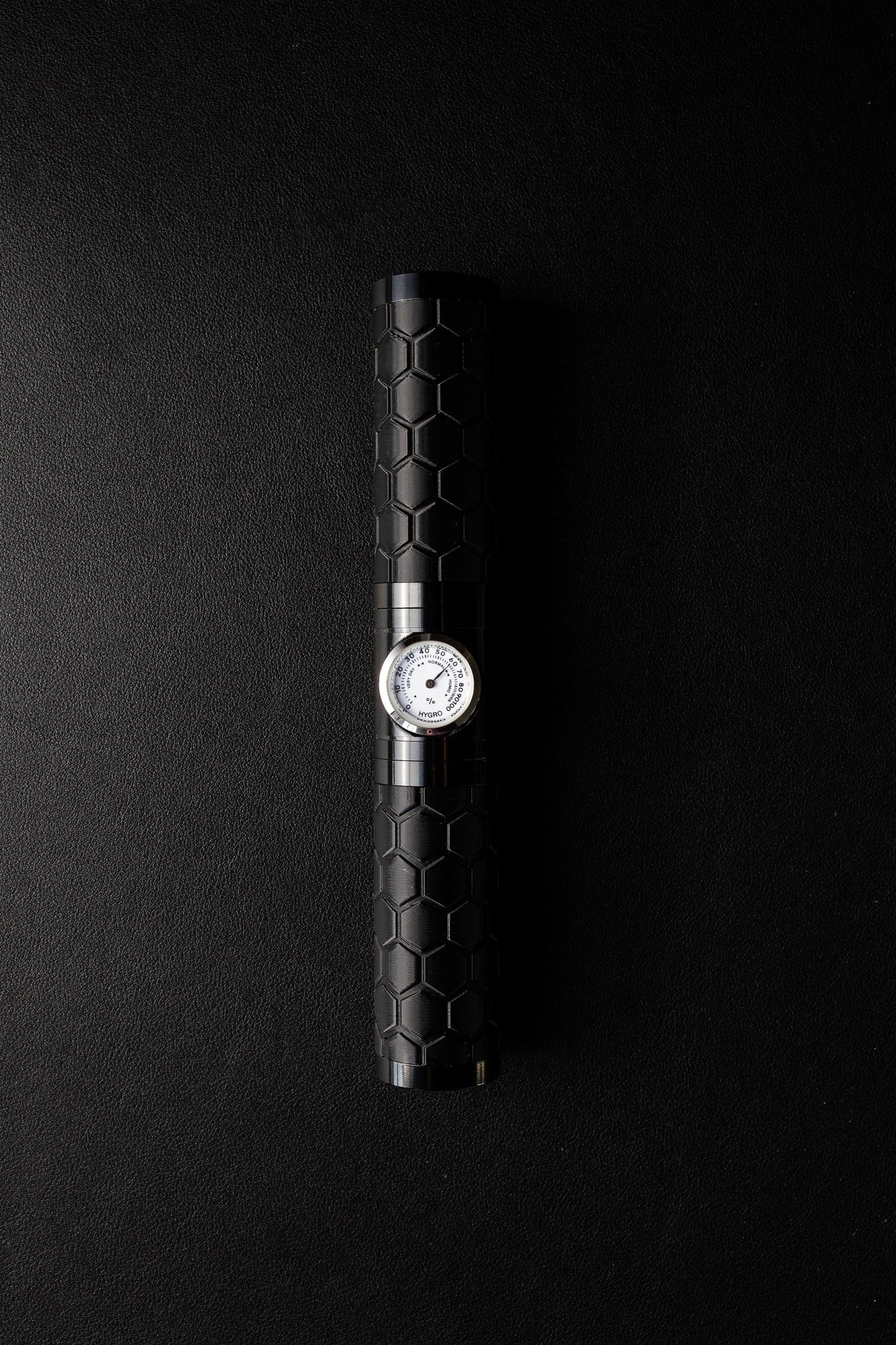 It is often said that 200 pairs of hands will touch your cigar before it ever makes its way into your humidor, and it's this admiration for the cigar artisans that motivated our team to create a truly unique handcrafted humidor case. Cigar smoking is about savoring the moment, and we believe The Cigador™ is the perfect accessory to protect these individual works-of-art.
How to regulate the humidity:
The hydrating bottom cap is designed to enable you to achieve the relative humidity desired for your cigar. To increase the humidity inside the tube, simply place 1 - 2 drops of distilled water into the openings of the cap.
Once the water is added, thread the cap back onto the tube and then check the hygrometer gauge to determine the relative humidity. For a higher humidity, add 1 more drop of distilled water until the desired humidity is reached. For a lower humidity, unscrew the bottom cap, and allow some moisture to evaporate. ​
The ideal environment to store cigars should meet the following requirements:
Humidity level between 65% to 74%
Maximum temperature: 73 Degrees Fahrenheit or 23 Degrees Celsius.
The ideal condition is 70 Degrees Fahrenheit and 70% humidity.