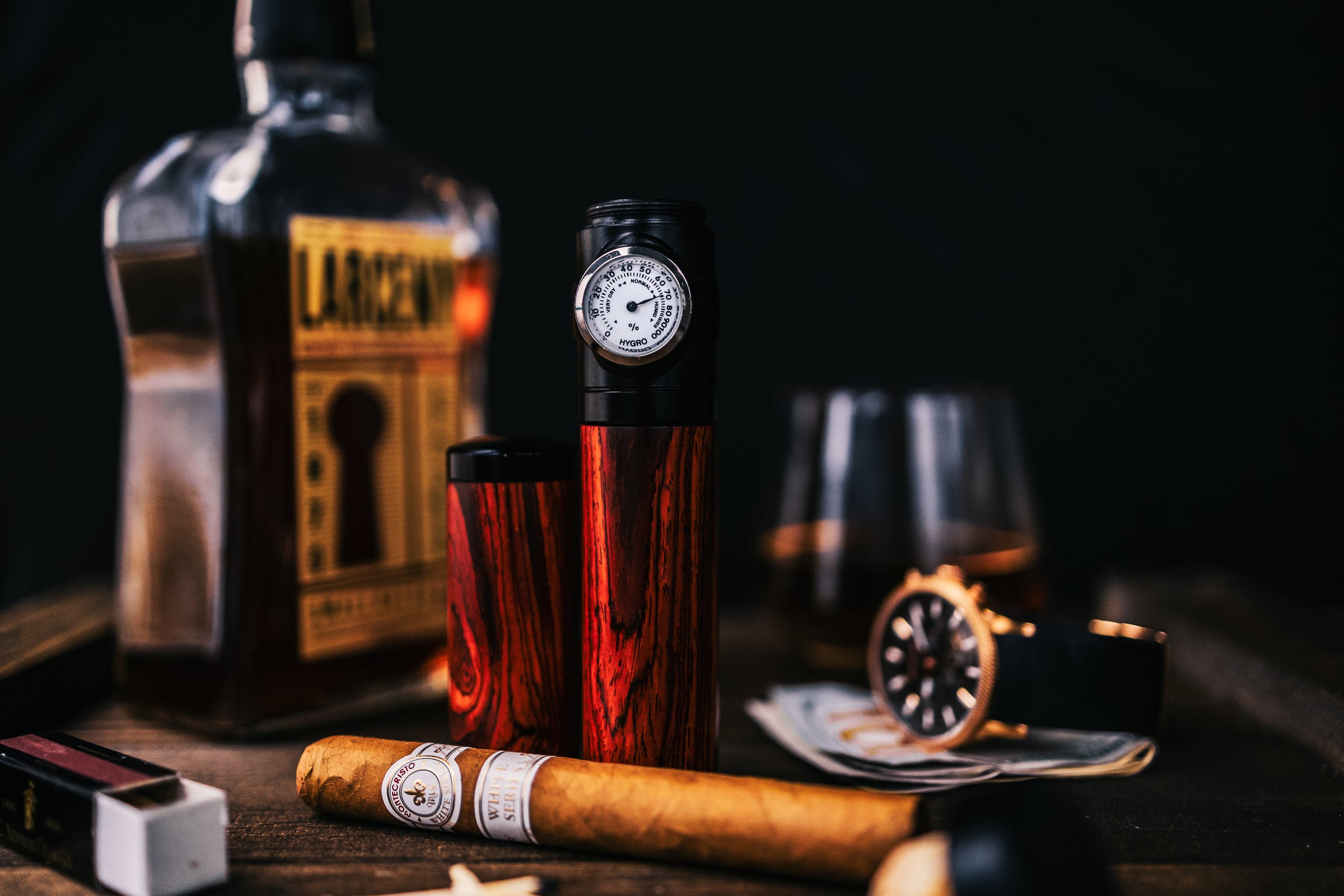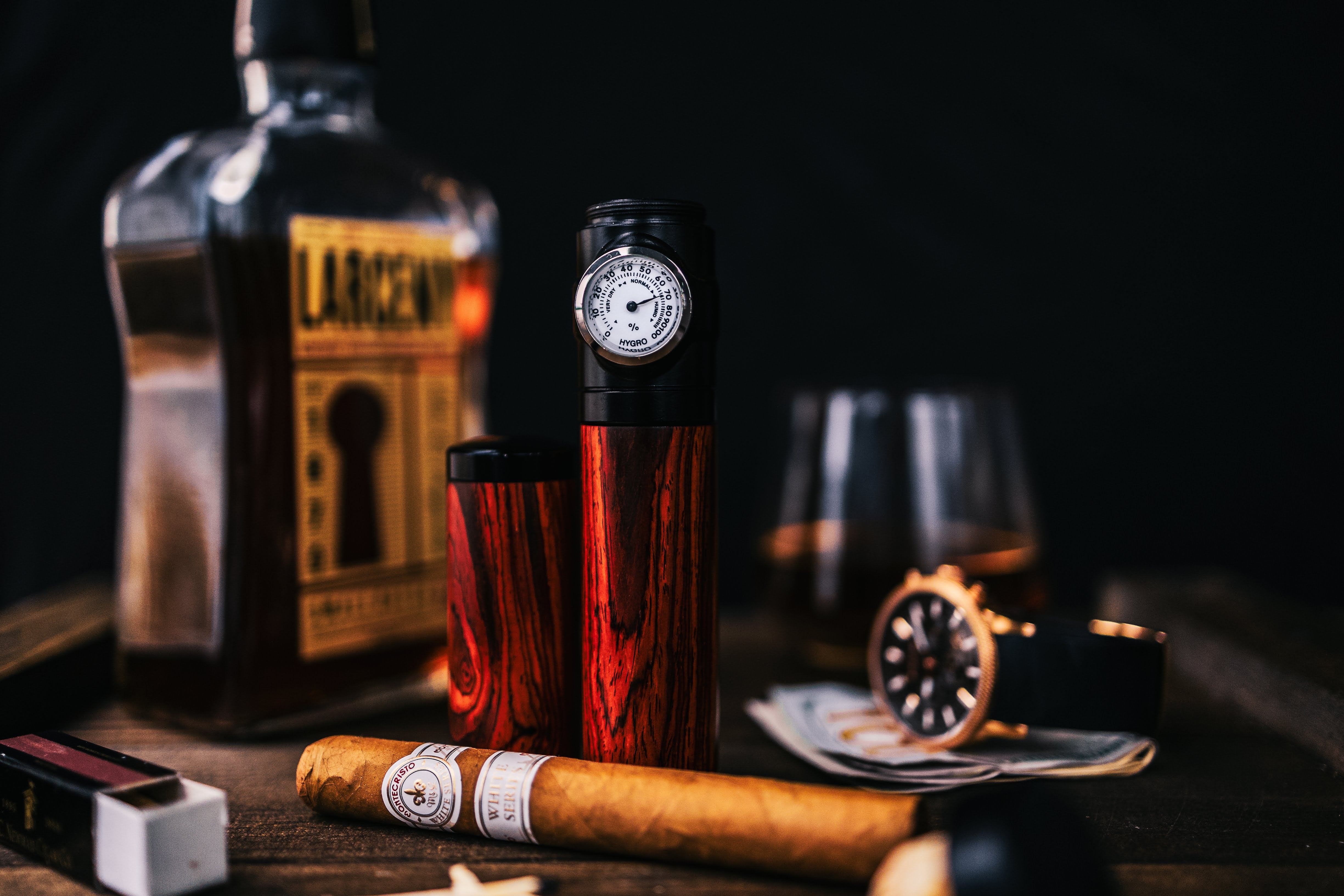 Handcrafted
Single Cigar
Humidors.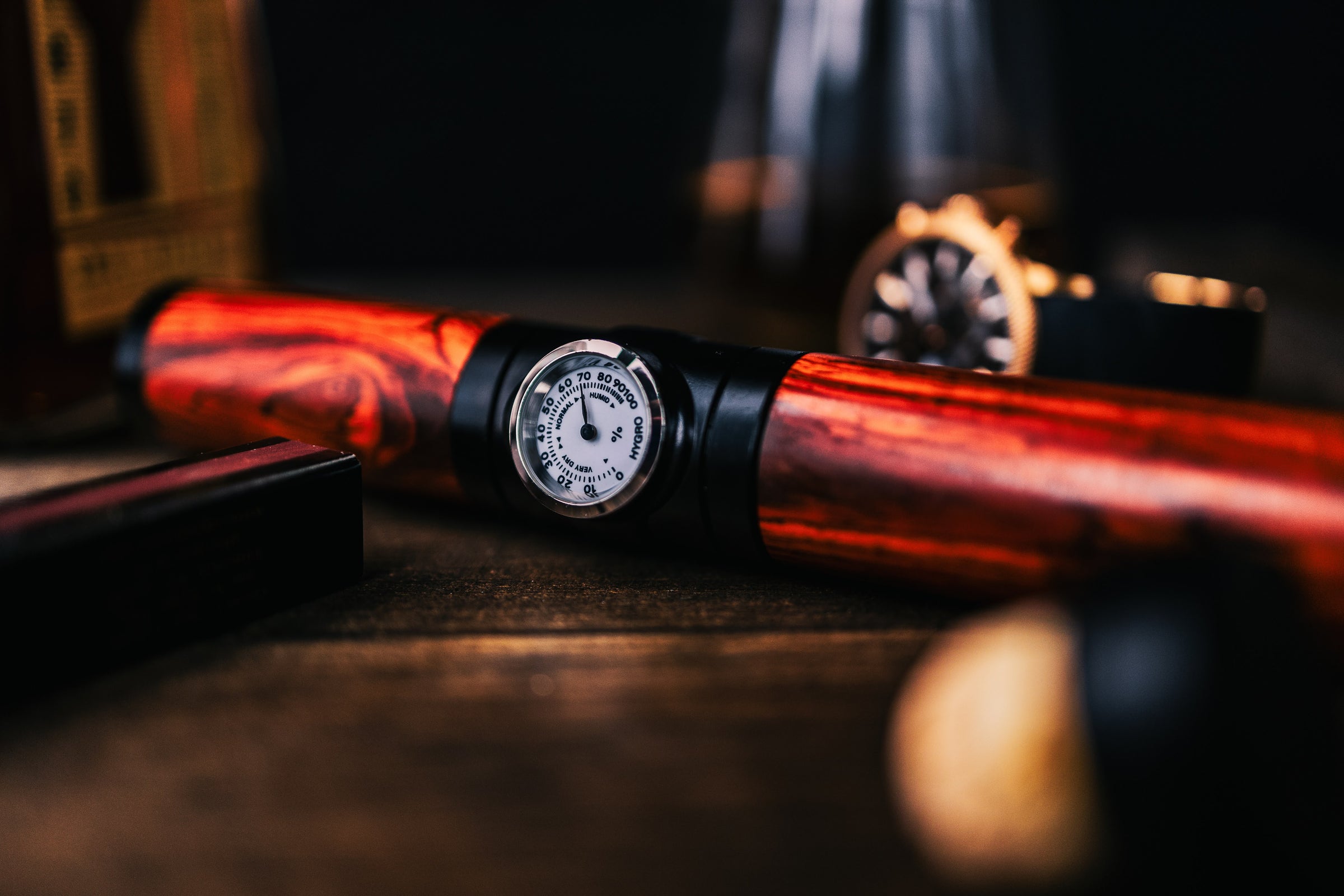 The Cigador is all about Style and Convenience.
The Cigador® is a statement piece made specifically for the real cigar aficionados. We believe in quality over quantity, so if you're looking for a truly unique cigar accessory - you've come to the right place!
Cigador X Klaro Humidor Kits
EXPLORE THE CIGADOR®
The 70/70 Rule...while the conditions you choose to maintain your humidor are somewhat of a personal preference, the general rule of thumb is that cigars perform best when kept at a temperature of 70°F and relative humidity level of 70%.
With this old adage in mind, our handcrafted single cigar humidors are designed to maintain and protect your favorite cigar while on-the-go. 
Offered in a variety of domestic and exotic wood types, The Cigador® contains a hygrometer that displays the current humidity level. Distilled water or humidifier solution can be added to the removable hydrating cap to regulate the humidity inside the cylinder.